Jornadas sobre la Represión penal de la Sátira Política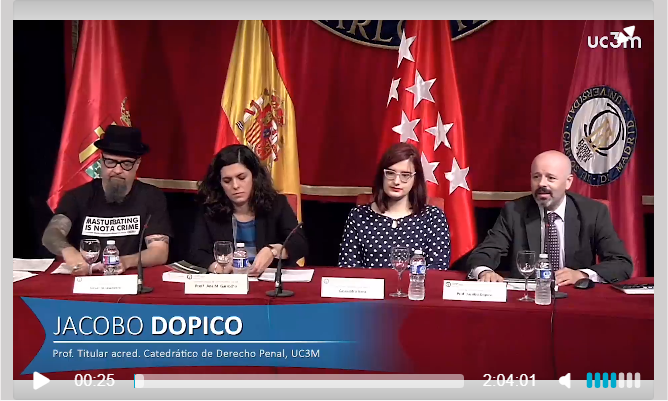 You can now access the sessions of the Conference on "The criminal repression of political satire" that were held at the Carlos III University of Madrid on June 1 and 2, 2017.
Director: Jacobo Dopico; Coordinator: Ana Garrocho.
---
1. UNA SITUACIÓN CRÍTICA. "TWITTERRORISMO". ¿ENALTECIMIENTO DEL TERRORISMO Y HUMILLACIÓN A SUS VÍCTIMAS MEDIANTE TWEETS SATÍRICOS SOBRE CARRERO BLANCO? Los casos César Strawberry y Cassandra Vera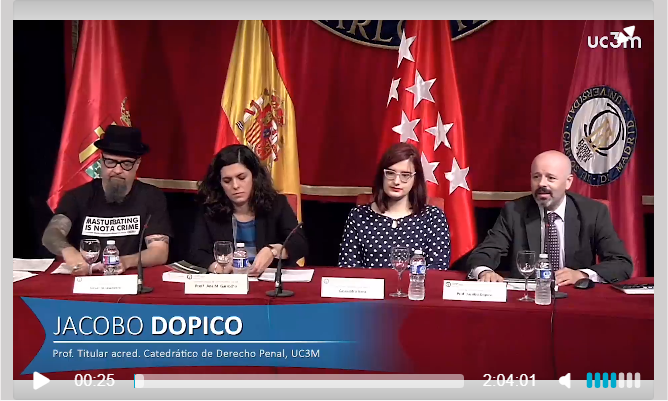 2. INCRIMINACIÓN DE LA INCITACIÓN AL ODIO Y RIESGOS PARA LA LIBERTAD DE EXPRESIÓN. El caso Títeres desde abajo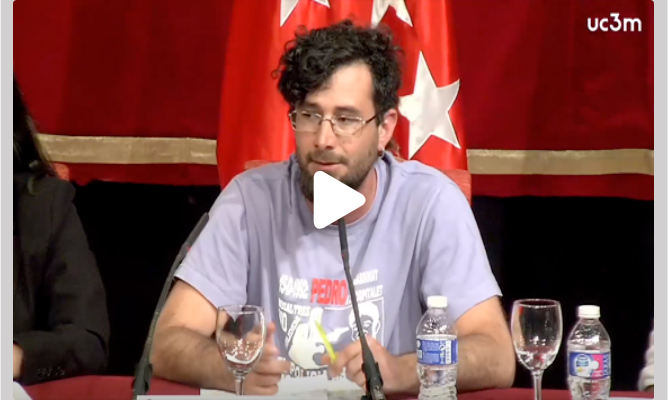 3. ARTE, ACTIVISMO Y REPRESIÓN DE LA BLASFEMIA. Los casos de las procesiones bufas de Sevilla y Málaga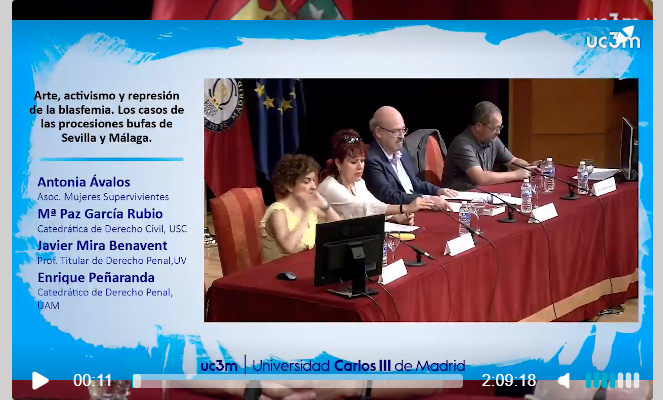 4. LA PERSPECTIVA DE LAS ASOCIACIONES DE JUECES, FISCALES Y ASOCIACIONES DE DEFENSA DE DERECHOS HUMANOS.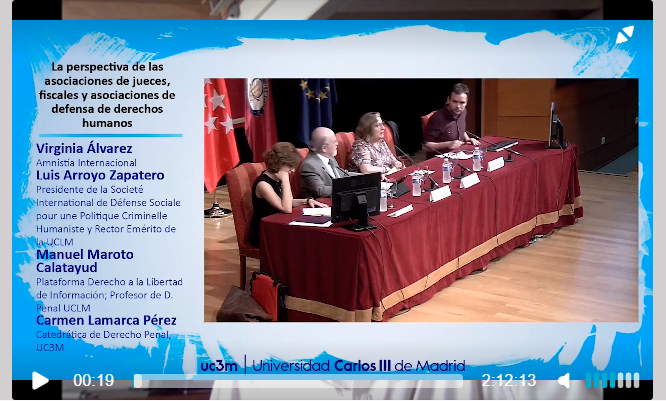 5. DERECHOS FUNDAMENTALES Y REPRESIÓN DE LA SÁTIRA POLÍTICA.